Physicochemical Properties and Antibacterial Activity of Kaffir Lime Oil Emulsion Applicable to Baverage Product
Abstract
Essential oil inside beverage emulsion became an interesting subject to get a new value for the fast-moving customer goods (FMCG) market. In this study, kaffir lime oil (KFO) antibacterial test on formulation and physicochemical properties of kaffir lime oil in water beverage emulsions was investigated. The main ingredients of beverage emulsions are water, high fructose corn syrup (HFCS), Arabic gum as an emulsifier, vitamin E, and kaffir lime oil as flavoring and antibacterial. KFO composition used instrument with Stability of oil-in-water emulsion was observed by measuring physicochemical properties: turbidity, alkalinity, and conductivity. GC-MS characterization on kaffir lime essential oils revealed the top three components, i.e., citronella (46,47%), citronellol (12,22%), and citronellyl acetate (6,48%). FT-IR KFO spectrum had absorbance at 1726 (C=O stretching), 2922, and 2874 cm-1 (C-H stretching from aldehyde). Absorbance was also present on 1454 and 1379 cm-1 (C=C stretching) wavelengths, resembling citronella. Gum arabic with R−S(=O)₂−OH  group addition reduced pH value to 1.1 on each composition addition and increased conductivity by 317.3 μS/cm. Fructose addition reduced the value by 153.4 μS/cm. Turbidity value increased averagely by 46,9 NTU, then reduced by 14,4 NTU. Citronellal in KFO could hinder e-coli bacterial growth and had an alt value >72 CFU/mL. This formulation study produces a beverage product with pH, conductivity, and turbidity values following the standard and has criteria under the microbiological contamination limit of BPOM and SNI standards.
Keywords: emulsified beverage, kaffir lime oil, physicochemical properties, stability, perception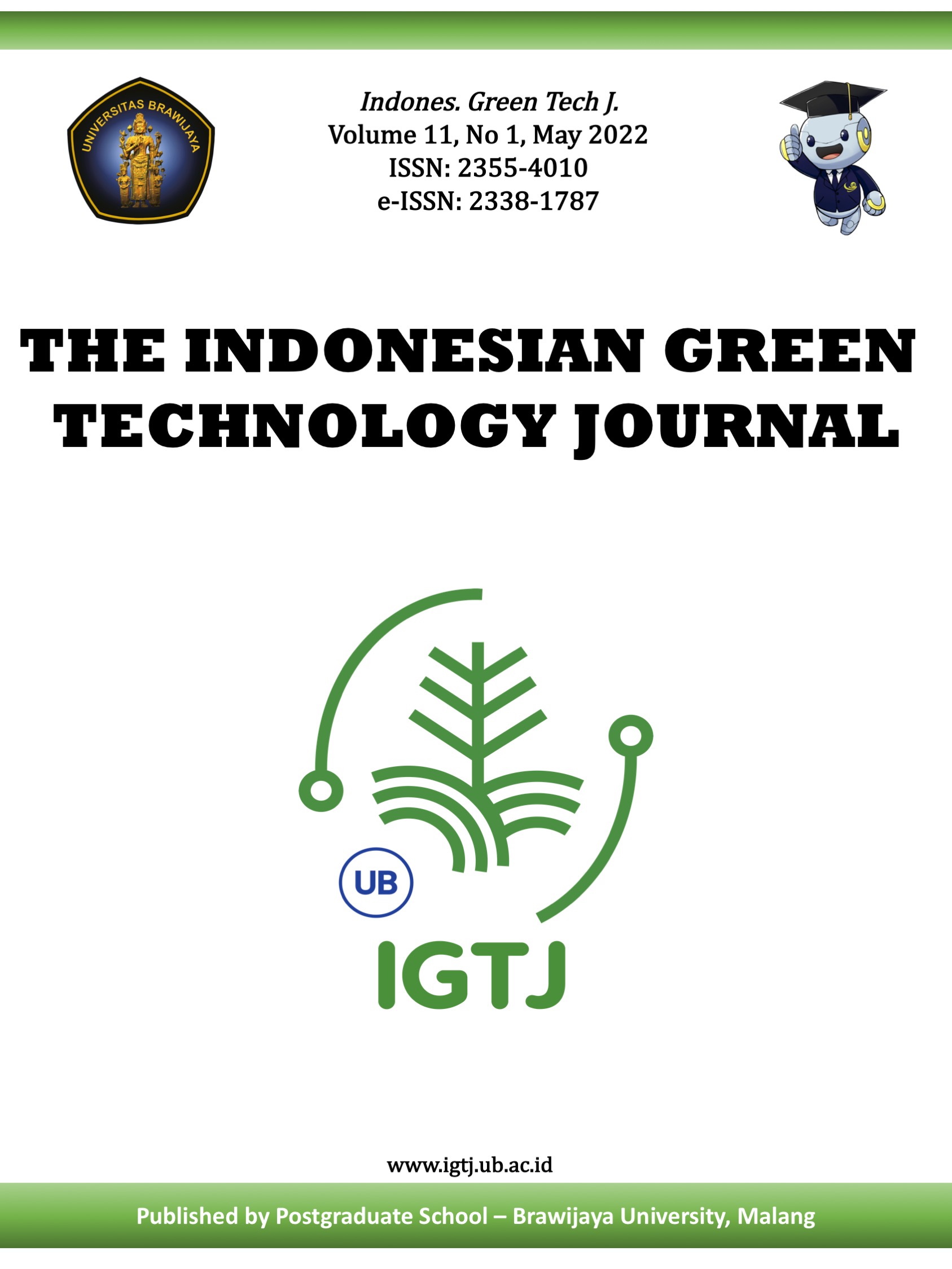 Downloads
License
Authors who publish in this journal agree to the following terms: 
Authors retain copyright and grant the journal the right of first publication with the work simultaneously licensed under a Creative Commons Attribution License that allows others to share the work with an acknowledgment of the work's authorship and initial publication in this journal.
Authors are able to enter into separate, additional contractual arrangements for the non-exclusive distribution of the journal's published version of the work (e.g., post it to an institutional repository or publish it in a book), with an acknowledgment of its initial publication in this journal.
Authors are permitted and encouraged to post their work online (e.g., in institutional repositories or on their website) prior to and during the submission process, as it can lead to productive exchanges, as well as earlier and greater citation of published work (See The Effect of Open Access).
Once submitted, it is the corresponding author's responsibility to confirm and warrant the name included as an author of the work is true (shadow author is unacceptable) and that no conflict of interest occurred among the authors.